Visit our Bay Area Chamber of Commerce Members:
The Oregon Employment Department
990 S 2nd St.
Coos Bay, OR 97420-1405
541-756-8459.
Barrett Business Services
137 Hall Ave., Coos Bay OR 97420
541 267-8200

Cardinal Services
110 Ackerman, Coos Bay OR 97420
541-888-9799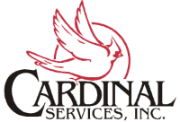 Atlas Edge Staffing Services
340 State St. North Bend OR 97459
541-267-2022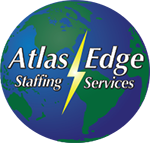 There are also several private employment services, see the Members Directory on this website.
FIRST CALL RESOLUTION – FCR is not your typical call center outsourcer. We're different, and that's what our clients and our colleagues love about us.
JOBS AVAILABLE NOW! – In Coos Bay, North Bend, Coquille, Myrtle Point, Bandon and Reedsport.
I-MATCH SKILLS – This is the ultimate job seeking website. Fill out detailed information about yourself and the Oregon Department of Employment will match your skills with available jobs.
CAREER ONE STOP – This is the one stop for everything you ever wanted to know about working. Hundreds of resources for figuring out what you want or need to do.
OREGON STATE JOBS – If you are looking to work for Oregon State Government and relative departments, search all the jobs available at the state level.
FEDERAL JOBS – Have you ever wanted to work for the United States Government in Oregon? Here is the place to look.
OREGON JOBS.com – Easy to use Job Search exclusively for Oregonians.
MONSTER.com – Premiere website for posting your resume and finding jobs all across the planet..
JOBS.com – Global job search engine featuring resume posting and salary negotiation.

How to write a resume – Website that helps you write a resume, cover letter and interviewing tips.
Open Colleges-How to Write a resume
Jobs with Coos County – Check here for the latest postings for County jobs.
Jobs at Bay Area Hospital – There are several jobs at BAH in most departments.
Jobs at The Mill Casino – The Mill has an array of different jobs available.
Jobs at Southwestern Oregon Community College – SOCC has great opportunities in many departments.
South Coast Business Employment Corporation – A private, non-profit corporation serving the people and businesses of the Southern Oregon Coast since 1982.
Jobs at Oregon First Community Credit Union – Headquarters are located in Coquille.
Jobs at Southcoast Education District – Many job opportunities at SCESD.
Jobs at Oregon Coast Community Action – Jobs available now.
Jobs at Bi-Mart – Northwest owned and operated. They are also employee owned.
Jobs at Wal-Mart – This company is always hiring for various departments throughout the store
Jobs at First Call Resolutions-From call center jobs, to email and chat response, business process outsourcing to information technology, FCR is the place to be!
Jobs at Roseburg Forest Products-Roseburg is a closely-held forest products company, building value with timberland management, safe and efficient manufacturing, and passionate, capable people
The City of Coos Bay – 500 Central Avenue, Coos Bay, OR 97420 (541) 269-1181 operates under a council-manager form of government, with a mayor and six council members who are elected, and a full-time city manager.
The City of North Bend – 835 California St. PO Box B, North Bend, OR 97459 (541) 756-8500 is governed by its elected mayor and six councilors, with a full-time city administrator.
Both cities have well-trained and well-equipped police and fire departments.