Although a small community, Oregon's Bay Area does not lack for cultural attractions and activities. You will find wonderful museums and art galleries, live theater and numerous festivals that draw thousands of locals and visitors each year.
MUSEUMS/ART GALLERIES
Coos Art Museum
235 Anderson Ave., Coos Bay (541) 267-3901
The Coos Art Museum is the center of the creative community, offering artists exposure, and patrons enlightenment and education. It is currently housed in the former city post office building, a beautiful example of the art deco style. Collections include contemporary American prints and contemporary Northwest art, in addition to changing and permanent exhibitions. The Steve Prefontaine Memorial Collection is located on the 2nd floor and several galleries display local artists.
Hours: Tues-Fri 10am -4pm; Sat 1pm-4pm. Closed Sun and Mon and holidays.
* In addition to the galleries at the Coos Art Museum, artists works are featured at several smaller galleries in the community. The Gallery at Evergreen Court in North Bend has a changing gallery that is open 7 days a week. Exhibits are also on display at the Coos Bay Library, the North Bend Library and occasionally at Pony Village Mall.
Coos History Museum & Maritime Collections
Artifacts, images and stories telling the history of Coos County from the first native peoples to today can be seen at the Coos History Museum. Expect to see exhibits on Coos County's many industries like timber, shipbuilding, fishing, farming and mining. Learn more about travel and communication among the communities that make up Coos County and the various trials and celebrations they have had. If you are a visitor to our area, the Coos History Museum is a great place to learn more about where you are. If you are a resident, it is a great place to learn more about where you come from.
Address is 1210 N. Front St. Coos Bay, OR 97420
Hours: Open all year long except major holidays Tuesday – Sunday, 10am – 5pm.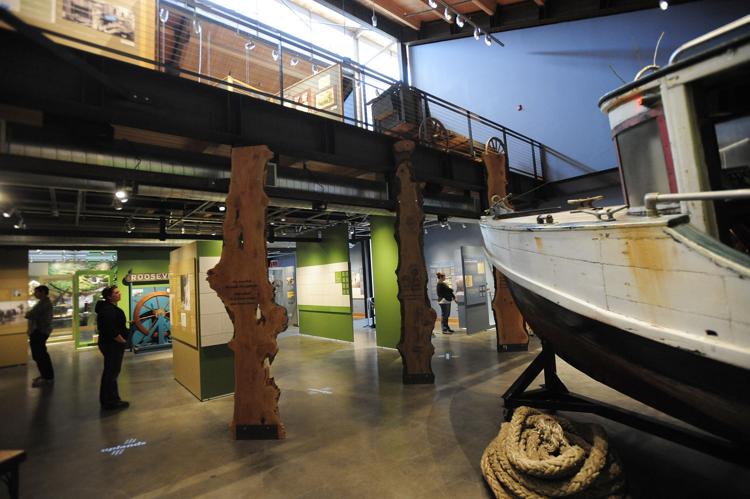 Marshfield Sun Printing Museum
1049 N. Front St., Coos Bay (541) 267-3762
A unique turn-of-the-century newspaper and job printing shop, this five-sided building contains all of the type cases and printing equipment used by The Marshfield Sun newspaper, a weekly that began publication in 1891. It continued until 1944. At that time it was the oldest newspaper in Oregon continuously published by one editor. The museum also exhibits photographs of early Marshfield (now Coos Bay) and river transportation.
Hours: Open from Memorial Day to Labor Day
Oregon Coast Historical Railway Museum and Display Area
766 S. 1St St. Coos Bay (541) 297-6130 – Contact person Dick Jamsgard 541.297.6130, www.orcorail.org
Railroad and logging equipment in an outdoor display area,and a mini-museum with photos and railroad memorabilia. Signature piece is a restored 1922 Baldwin steam locomotive that worked for many decades in the region's forests. ring the bell! Also displayed is a diesel switcher locomotive used in a local sawmill, along with road building machines used in conjunction with railroad logging, and 2 restored vintage cabooses. Welcome aboard!
Hours: Open Wednesdays & Saturdays 9 am till 3 pm.
Free entry, donations appreciated
Charleston Marine Life Center
63466 Boat Basin Rd, Coos Bay, OR 97420
Phone:(541) 888-2581
Located on the edge of the harbor in Charleston, OR, the Oregon Institute of Marine Biology's Charleston Marine Life Center is an exciting place for discovery.  Aquaria highlighting different coastal ecosystems, a tidepool touch tank, whale and sea lion skeletons, underwater video from deep reefs and undersea volcanoes, and a variety of specimens reveal the hidden and remarkable diversity of life off Oregon, from the coast to the deep sea.
Five exhibit galleries focus on coastal ecosystems, deep-water habitats, fisheries, marine mammals, and ongoing marine research.  From the CMLC's windows, you can look out over the harbor as fishing boats unload their catch, and watch seals, sea lions and birds a few feet away. Find out about on-going marine biology research, check out a working ROV (Remotely Operated Vehicle), explore collections and zoom in with microscopes.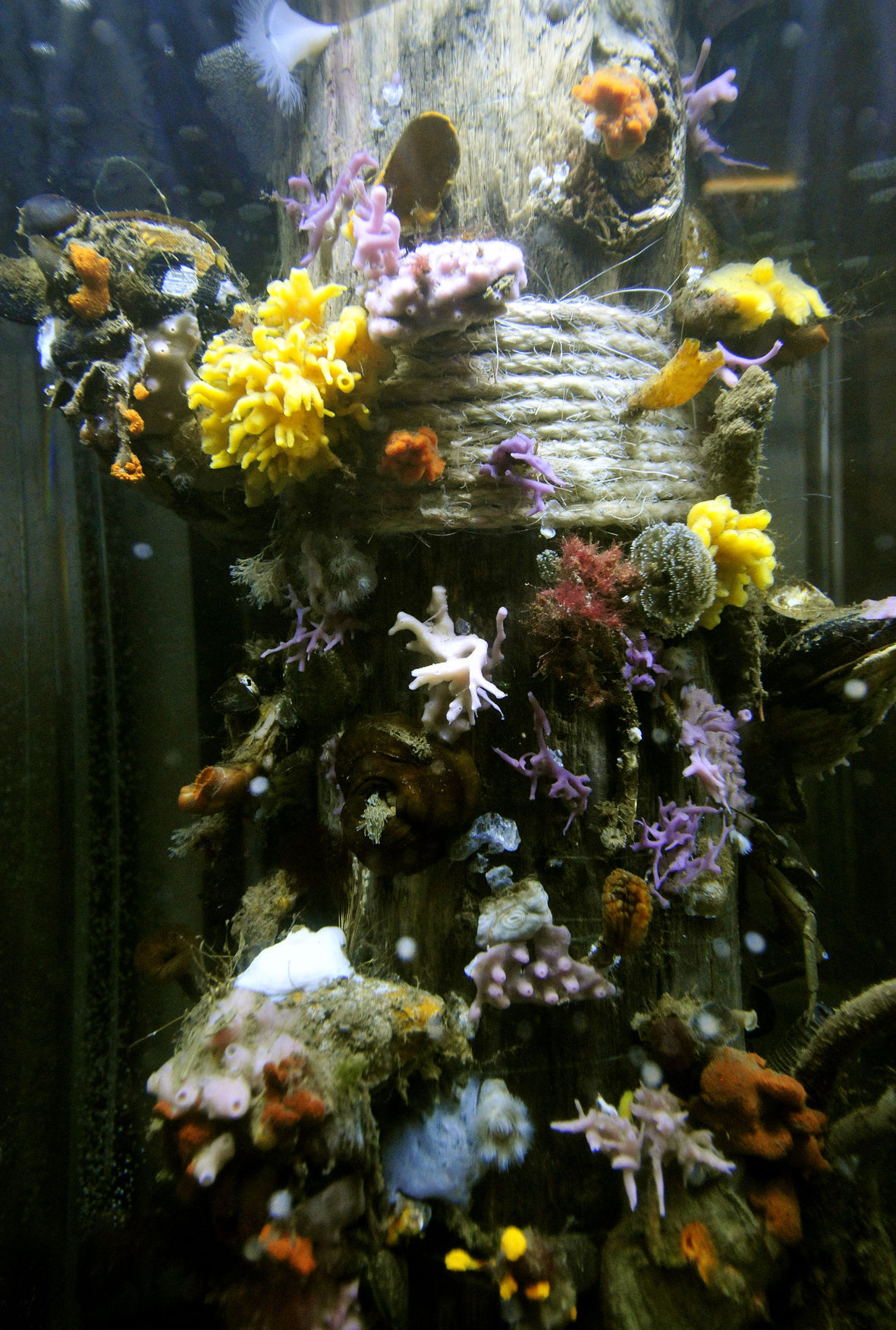 Coos County Logging Museum
705 Maple, Myrtle Point (541) 572-1014
A permanent display contains tools, artifacts and photos of the early logging industry. Housed in a building that is a replica of the Tabernacle in Salt lake City, Utah, the collection includes nine large, hand carved myrtlewood panels depicting the glory days of logging in bas-relief.
Hours: Open Memorial Day through Labor day, Monday through Saturday, 10:00am – 4:00pm.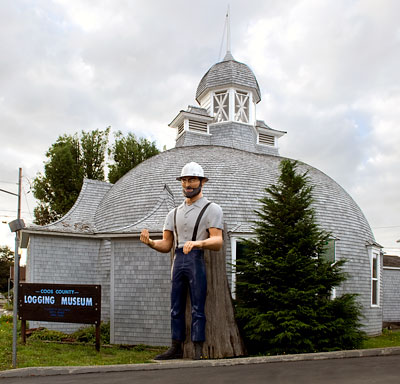 LIVE THEATER
The area's lively theater community supports several year-round theaters including,
Little Theatre on the Bay in North Bend. Little Theatre On the Bay is the second longest-running community theatre in Oregon. The Dolphin Playhouse is home to the Dolphin Players who put on many shows throughout the year. Other area productions are staged by the Bandon Playhouse, Lakeside Theatre Company, and the Sawdust Theatre of Coquille. Area high schools add a number of student productions each year.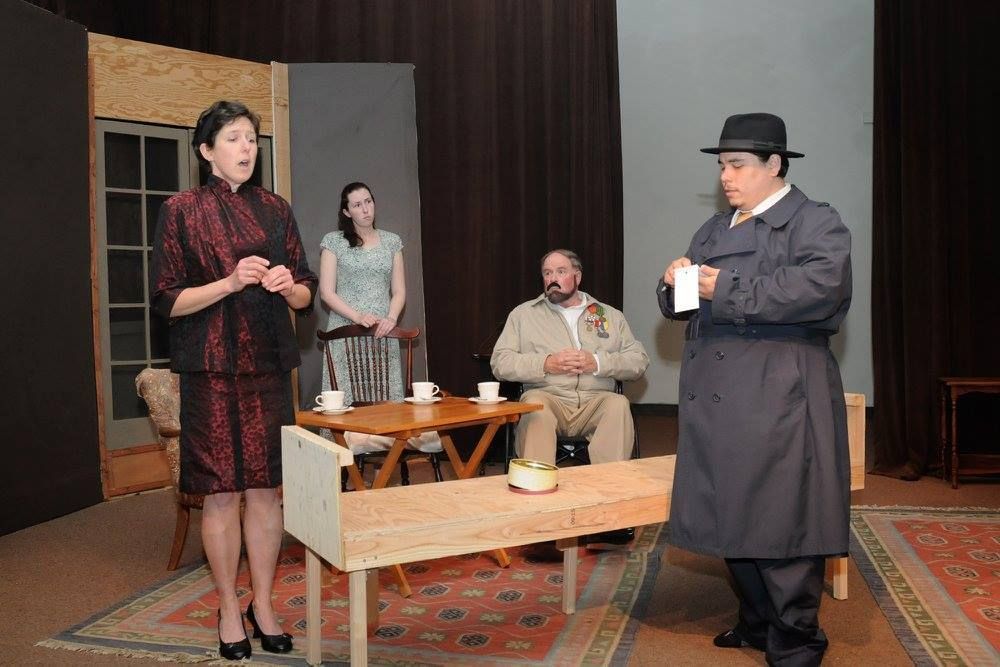 FESTIVALS
Since 1978, the Oregon Coast Music Association has sponsored the annual Oregon Coast Music Festival, traditionally held the last two full weeks in July. Both residents and visitors enjoy the luxury of a nationally acclaimed, first-class music festival in a charming small town setting, and there is still time to explore and enjoy the Southern Oregon coast. The festival features everything from classical to jazz and folk performances in a variety of locations. A Community Concert series, with tickets sold by subscription, brings national and international music and dance groups to the area. Additional offerings throughout the year include occasional visits from the Oregon Symphony, the Eugene Symphony and other ensembles. The lively music scene is augmented by performers and venues ranging from national acts at The Mill Casino to local groups playing jazz, rock and country music in many locations.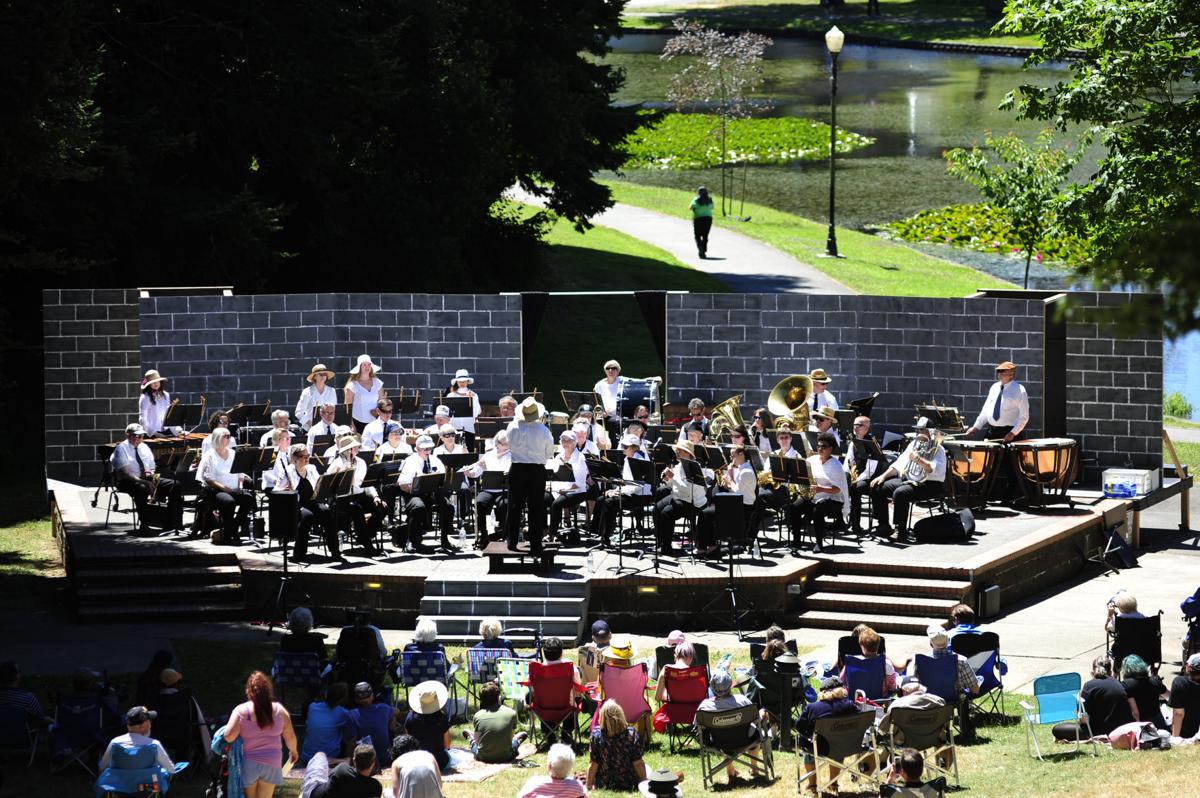 Music in the park at Mingus Park, Coos Bay.
Another popular festival is the annual Bay Area Fun Festival held the third weekend in September. The festival features activities for all ages including a parade, quilt show, mountain bike race, the "Cruz the Coos" car cruise, vendor booths, a car show and the popular Prefontaine Memorial Run. The Prefontaine Memorial Run was established in 1979 to honor one of Coos Bay's favorite sons, Steve Prefontaine. The Pre Run is 10,000 meters in length and is held on a challenging course along one of Steve's favorite training routes. The Pre is the showpiece of the Bay Area Fun Festival.
Other popular area festivals/events include the Charleston Crab Feed in February, the South Coast Clambake Jazz Festival and the Miss Coos County Scholarship Pageant in March, the Charleston Oyster Feed in May as well as BBQ, Brews and Blues at the Mill Casino, the Lumberjack Competition in June, the North Bend July Jubilee, the Coos Bay Kiwanis Salmon Barbecue, Charleston Seafood Festival and Coos Bay's Blackberry Arts Festival in August. Surrounding area festivals include Bandon's Wine & Food Festival, Powers White Cedar Days, Reedsport/Winchester Bay's Ocean Fest and Kool Coastal Nights, Bandon's Cranberry Festival, Coquille's Gay 90's Celebration and Myrtle Point's Harvest Festival. Check the Community Calendar for dates and additional information.
BBQ, Brews and Blues at the Mill Casino, Coos Bay.
Salmon Bake at the Mill Casino, Coos Bay.