COOS BAY DINING…
7 Devils Brewing Co. (541) 808-3738
The cozy atmosphere makes this pub an ideal place for mingling. And 7 Devils patrons are a friendly sort. Catch a local musician setting up on the brewery floor. Peer through our indoor glass garage doors and watch what goes on behind the scenes in our brewhouse and fermentation room.  Or step outside by the fire for some fresh air and a view of the ocean-friendly rain garden, an original railing from the McCullough bridge and our maritime map mural. At 7 Devils, there are countless reasons to sit and stay for a while.
Abby's Pizza (541) 267-5839
Serving lunch and dinner. 
Offers pizza, chicken, sandwiches and salads.

BLACK MARKET GOURMET (541) 269-0195
Full-service catering. Featuring specialty foods developed by Chef Jardin Kazaar, such as Meatballs with Cranberry BBQ sauce or Pili Pili Chile Pepper Relish Roll-ups.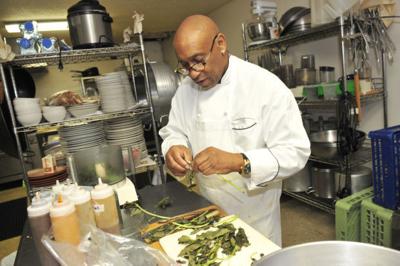 Blue Heron Bistro (541)267-3933
Classic German Cuisine on the Southern Oregon Coast, located at the heart of coos bay. The Blue Heron Bistro is a small-town German Restaurant serving traditional German food, local seafood, and more. Newly owned by Adam Palmer.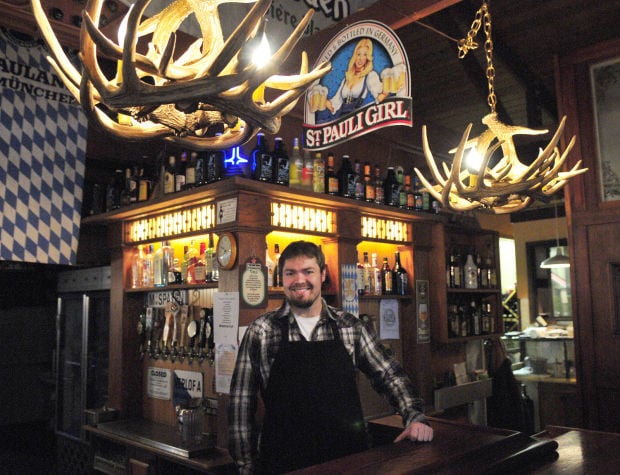 CONEY STATION (541) 269-6948
Coney Station Restaurant & Lounge provides family dining and banquet facilities for any occasion in Coos Bay, OR.
Our full menu includes steaks, seafood, salads, pasta, burgers, sandwiches, soups, and daily specials. We also serve small or large events such as wedding receptions, bridal or baby showers, anniversaries, family reunions, birthdays, business lunches and dinners, retirements, and memorials
THE COACH HOUSE (541) 267-5116
Mesquite Barbeque, Oriental, American, steaks, ribs, chicken, seafood and pasta.
Full service bar with video games and Oregon lottery. Outside dining and catering available.

Dave's Pizza (541)269-1000
Dave's Pizza is located at 740 Koos Bay Blvd in Coos Bay, OR – Coos County and is a business listed in the categories Pizza Restaurant, Full-Service Restaurants and Restaurants and offers DINE IN & CARRY OUT, Over 30 Pizza Toppings, Wonderful Sandwiches and Great Salad Bar.
DOMINO'S PIZZA (541) 269-1000
Serving fresh hot pizza, wings, breadsticks and cheesy bread.  Home of the "Mega Deal".
Locally owned and operated. Always free delivery.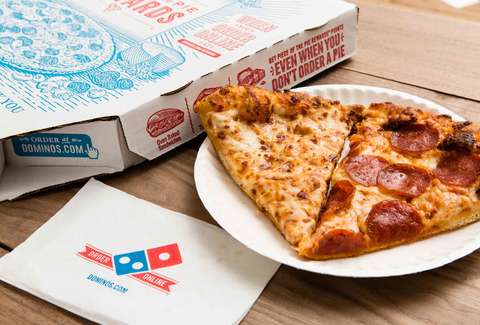 FRONT STREET PROVISIONERS-541-808-3420
Woodfired Neopolitan~style pizzeria & cafe, wine/ retail shop, and event hall on CoosBay's historic waterfront. Women owned & operated with passion for creating community and enhancing regional identity.
LITTLE ITALY RESTAURANT (541) 808-2200  
Italian restaurant serving northern and southern cuisine, homemade pasta dishes, chicken, lamb, veal and seafood. Fine dining, intimate atmosphere. Serving lunch and dinner. Catering Available.
McDONALD'S (541) 267-2688, 
Nationally known hamburgers. Open for breakfast. Over one acre of parking including RV pull-thru spaces.
PAPA MURPHY'S TAKE & BAKE PIZZA (541) 269-9700 
Serving take and bake pizza, calzone and lasagna. We use pizza dough and a  special sauce that's made fresh daily and real fresh grated cheese.
Bay Burger Inn-Praus Haus-Bay Burger Inn (541) 888-3688
Serving lunch and dinner. Old fashioned burgers, shakes and fries.
RESTAURANT O (541)  808-9300
Masterchef Eoghain O'Neill delivers a fresh take on comfort food and will take you on a worldly culinary journey through your palate.​
SHARK BITES (541)269-7475
Multi-Cuisine-Serves lunch, dinner, coffee and drinks

TACO BELL (541) 266-7067
Mexican fast food restaurant with daily low cost menu, kids meals, fast service, and drive-thru window.
Three Rivers Casino-Coos Bay (541)-902-6604 
Cafe 1297- Offering full menus starting with breakfast at 7:00 am to Prime Rib dinner at 4:00 pm. Enjoy a full bar and lots of big screen TVs to watch all your favorite teams play.
TOKYO BISTRO 541-808-0808
 Tokyo Bistro is a blend of traditional and modern Japanese cuisine featuring local fresh seafood and seasonal produce served in a relaxing dining atmosphere.Situated in coos bay's empire historic zone with an abundance of fresh seafood indigenous to the area combined with unique wine,beer and sake selections. Our talented chefs are constantly inspired with new technique and palate of flavors.Our menus are designed with three concepts in mind: fresh,healthy,and delicious taste that will make you keep coming back for more.Come sample our adventurous new combinations and tasty creations,or continue to enjoy our traditional Japanese favorites. Sit close at the sushi bar and watch our culinary artists in action.
NORTH BEND DINING…
BACK ALLEY PUB & GRILL (541) 756-0571 
Popular luncheon spot for salads, sandwiches and homemade soups. Beer, wine and microbrew available. Located in a modern bowling center-(North Bend Lanes) with ATM, pool tables and a giant screen TV available in the lounge.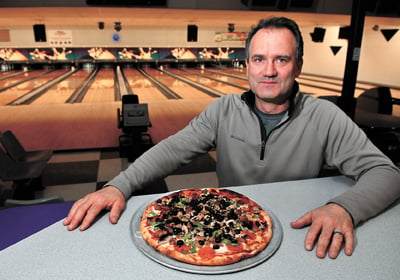 CAPTAIN'S CHOICE (541) 756-0125
Casual restaurant offering deep-fried & grilled fish, charbroiled steaks, pasta entrees & more.

CICCARELLI'S RESTAURANT (541)751-1999

family owned business in North Bend, OR since 2007  specializing in Italian food, fresh baked bread, hand cut steaks, pasta,
brick oven pizza,  homemade desserts, gelato and coffee roasted on site.  Beautiful Patio Dinning is available during the summer months.  *Banquet room available for special events.
GINO'S PIZZA (541) 756-5000
Gino's offers daily specials, beer on tap, wine, family-style, booth and bistro seating, arcade games, jukebox music, a 70-person party room that can be reserved for free for private and large parties, flat screen TV for game days and 2 cozy fireplaces during winter months.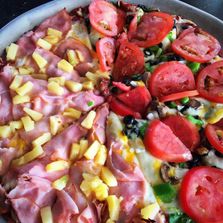 KOZY KITCHEN (541) 756-1214
No one in Oregon has a bigger breakfast and lunch menu! Find great food at a great price. Check it out today at Kozy Kitchen. We have daily specials to keep you satisfied! We have banquet rooms as well! Call us to learn more.
LOS DOS AMIGOS (Pony Village Mall) (541) 756-4799
Fajitas, arroz con pollo, carne asada and other Mexican favorites served daily. Beer, wine and cocktails available.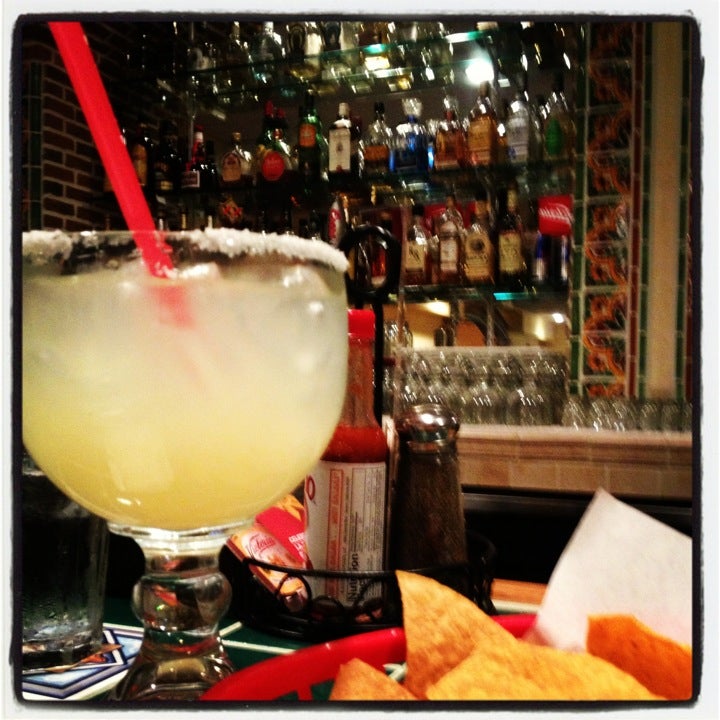 McDONALD'S (541) 756-6617, 
Nationally known hamburgers. Breakfast served until 11:00 am. Enclosed and heated children's playland, patio and carousel.
THE MILL CASINO-HOTEL& RV PARK (541) 756-8800 
PLANK HOUSE RESTAURANT . THE TIMBERS CAFE . THE SAWBLADE BUFFET . WHITE CAPS MARTINI BAR & WAREHOUSE 101
Superb dining 24 hours a day. The Plank House Restaurant, with a panoramic bay view, offers a great selection of Northwest favorites. Enjoy Big Buffets 7 nights a week in the Sawblade Buffet. For a quick snack, try the Timbers Café just off the casino floor, offering burgers, soups and sandwiches. Warehouse 101 Entertainment & Spirits is a full service lounge with nightly entertainment. Whitecaps is a smoke free lounge.
THE PANCAKE MILL RESTAURANT & PIE SHOPPE (541) 756-2751 
Serving a wide variety of breakfast, lunch, low calorie and meatless menu items. Home style soups, sandwiches and pie specialties. Catering available.
The Tin Thistle – (541) 267-0267
The Tin Thistle Café is a Celtic themed Whole Foods Vegan Café, featuring Pasties, Village Bowls, Vegetarian Burgers, Soup, Pies and Smoothies.
PAPA MURPHY'S TAKE & BAKE PIZZA (541) 756-0477 
Serving take and bake pizza, calzone and lasagna. We use pizza dough and a special sauce that's made fresh daily and real, fresh grated cheese.
TACO BELL (541) 751-0606 
Mexican fast food restaurant with daily low cost menu, kids meals, fast service, and drive-thru window.
TAI'S DYNASTY (541) 756-1322
Serving Chinese and American cuisine. Open for lunch and dinner.
Wildflour Catering (541) 294-1073
We believe in fresh, simple & delicious ingredients. We are passionate about food; where it comes from, how it tastes, is prepared, & how it is presented.
CHARLESTON DINING…
HIGH TIDE CAFE & ESPRESSO BAR (541) 888-3664 
Breakfast (served until noon), lunches and dinners. Awesome chowder!  Fresh seafood dishes, a variety of sandwiches and salads. Beer and wine available.
MILLER'S AT THE COVE SPORTS BAR & GRILL (541) 808-2404
Great food & drink specials! Pool table, free wifi, high-def tv's, fireplace and more. Open to all ages before 9pm, 21 or over after 9pm 
Cuisine: pacific northwest, seafood, bar & grill, pub.
541-808-2404  Hours: Open every day except Tuesday, 11:00am – 1:30am
BON APPETIT AND CATERING-541-269-6947
Full Service Catering, Event Center, covered outside Breezeway. Many amenities offered to make your party complete!